Tripp Jones, Founder
&

Principal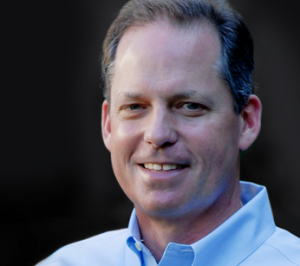 Tripp Jones has spent his career driving reform and innovation on social issues in both the public and private sectors. A social entrepreneur with unique experience in creating and scaling both for-profit and nonprofit organizations, he is known for collaborating effectively with opinion leaders and policymakers across the political spectrum at both the federal and state levels to shape public policy.
Tripp is currently principal at 21c, a company he founded in 2014 to work with for-profit and nonprofit social enterprises and investors helping them to take advantage of uniquely 21st Century opportunities to develop sustainable and scalable business models and impact the sectors in which they operate or invest.
Background
Prior to founding 21c, Tripp served as the co-managing director of New Profit, a national venture philanthropy and social innovation firm focused on expanding social mobility, where he guided the organization's plans for future growth and impact. While at New Profit, Tripp oversaw the firm's first investment in a for-profit business and was responsible for leading the firm's efforts to help build the separate, social finance advisory firm, Third Sector Capital Partners (TSCP). Through his work with TSCP, he played a key role in putting together one of the very first pay-for-success social innovation financing deals in the United States (also referred to as "social impact bond" or SIB deals), the MA Juvenile Justice PFS Initiative. He continues to be actively involved in TSCP's work as a member of the organization's board of directors.
Before joining New Profit, Tripp was the executive vice president and chief administrative officer at The MENTOR Network (now also called Civitas Solutions), a national human service and health care network providing community-based services for adults and children with disabilities and special needs. As a member of the company's executive team for eight years, he and his colleagues worked with their private equity sponsors to successfully complete 45 acquisitions in order to scale and diversify MENTOR's services from $250 million in revenue operating in 13 states to $1.1 billion in revenue in 38 states with 25,000 employees. While at MENTOR, Tripp focused largely on building the systems to enable the company to manage explosive growth, extensive service-line expansion, complex integration of operations and to develop the reputation and capability of positively influencing the country's expansive and highly-distributed social service systems. He also founded and served as the president of The MENTOR Network Charitable Foundation.
Prior to that, Tripp co-founded and served as the executive director of MassINC, the Massachusetts Institute for a New Commonwealth, an independent, nonpartisan think tank committed to developing a public agenda that promotes the growth and vitality of the middle class. For over 20 years MassINC has pursued its agenda through quality research, journalism (as publisher of award-winning CommonWealth magazine), and public education programs focused on the importance of private initiative and the private sector (nonprofit and for-profit), as well as public policy and the public sector. Tripp continues to serve on the organization's board of directors.
Tripp has served in a variety of capacities in government and is a veteran of national and state political campaigns. In the early 1990s he played a key role as staff director of the Massachusetts Legislature's Committee on Education in leading the successful fight for education reform in Massachusetts, bringing together elected officials, business leaders, educators, and community activists to pass the state's landmark Education Reform Act of 1993. In the late 1980's Tripp served in the administration of Governor Michael Dukakis as the special assistant to the Secretary for Administration & Finance. He has served on the Transition Teams for Governors Charlie Baker, Deval Patrick and Mitt Romney – – chairing Governor Romney's Education Transition Committee. He currently serves on the Commonwealth of Massachusetts' Economic Development and the Performance Advisory Councils. In 2010 Tripp chaired the campaign to defeat the statewide ballot initiative to repeal Massachusetts' affordable housing law. In 1994 he was the campaign manager for the Democratic nominee for Governor, Mark Roosevelt.
Tripp is an active member of his community, serving on various nonprofit and for-profit boards. He has been a Visiting Scholar at The Heller School of Social Policy and Management at Brandeis University. A graduate of Hamilton College, he lives in Wayland, Massachusetts with his wife, Robin, his sons Hugh and Tucker, and his daughter Eden.
Contact
To contact Tripp, email tripp@21cnetwork.com.